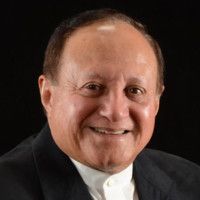 Phil Trujillo ministries began in 2012. Phil is married to Cathy. They have 2 children and 3 granddaughters. Phil attended UNC and while at UNC, Phil was an All-American Athlete & won 3 NCAA championships in power lifting.
Throughout his career, he was a successful financial planner. Phil traveled the world with America's top leaders.
Phil retired 10 years ago from his 30-year career in the insurance & investment field. Phil and his wife Cathy live in Windsor, Colorado. Cathy works in northern Colorado as a real-estate agent.
At the age of 27, Phil committed his life to Jesus Christ while at a Bill Gothard, Life Institute seminar.
Phil currently serves as a volunteer intern with Fathers Heart Ministries.